Beth Neitzert
6-12th Grade Orchestra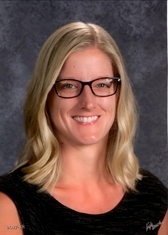 Dr. Beth Neitzert is the director of orchestras at Huron High School and Huron Middle School. Extra ensembles she conducts include the Huron High School Chamber Orchestra and Huron Middle School Honors Orchestra. Neitzert holds a Bachelor of Music Education from Huron University; a Master of Music in Music Education from Boston University; and a Doctorate in Musical Arts in Music Education Research from Boston University, where she studied with Dr. Karin Hendricks. She was named 2023 Huron High School Teacher of the Year. 
Before Huron public schools, Neitzert taught middle school orchestras in the Aberdeen School District, 5-12 band and choir at Wolsey/Wessington School, and taught violin and piano lessons at her privately owned Noteworthy Music Studio in Cavour. 
Neitzert is the choir director and church accompanist at Riverview United Methodist Church in Huron.  She is an active clinician and adjudicator throughout South Dakota, violinist for university/civic symphonies, violinist for the White Spruce Chamber Players based in Sioux Falls, and concertmaster of the LyricWood Orchestra at Dakota Wesleyan University.  Neitzert is an adjunct professor at Northern State University where she teaches online Music Appreciation courses. Neitzert is president of the South Dakota Strings Teachers Association as well as a member of the American String Teachers Association and the South Dakota Music Education Association under the auspices of the National Association for Music Education.
Julie Berger
6th-8th Band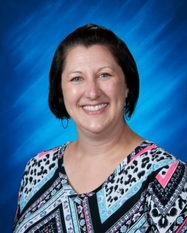 Julie Berger is the 6th-8th Band Director at Huron Middle School. She is currently in her 16th year of teaching for the Huron School District, and 18th year overall. Throughout her teaching career, Mrs. Berger has taught a wide variety of music ensembles, including HS Choir, MS Choir, HS Band, HS Drumline, MS Band and 5th Band. She received her Bachelor in Music Education from Northern State University in 2003. 
Mrs. Berger has been nominated three times for Huron Teacher of the Year at both the high school and middle school levels. She has been featured in School Band and Orchestra as one of their 50 Directors Who Make a Difference in 2011. She was named South Dakota Young Bandmaster of the Year in 2012. She holds memberships in South Dakota Bandmasters Association, South Dakota Music Educators Association, and Phi Beta Mu Honorary Band Fraternity.
 

Ian Krekelberg

Vocal Music & General Music