Heather Sieh

Counselor 

 

 

 

Hi everyone! My name is Heather Sieh and I am the counselor here at Huron Middle School. I grew up in Florence, SD. I have three sisters and am the second oldest in my family. After graduating high school I moved to Aberdeen and I lived there for 11 years until I moved to Huron. I received my bachelor's degree in Psychology and Sociology with specializations in Human Services and Criminal Justice in 2009 and I just graduated with my master's degree in School Counseling in May 2015. Outside of school, I like to spend time with my family, especially my three nephews. In my spare time I also like to sing, travel, go to amusement parks, go to concerts, shop, exercise, play sports (especially basketball, volleyball, and softball) and spend time with friends. I am looking forward to getting to know new and current students, parents, and the staff here at Huron Middle School! I am looking forward to a great year!​

 
Tim Buddenhagen
6-8th Physical Education 
Girls 

Basketball Coach

 and Assistant Track Coach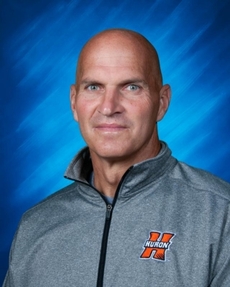 This is my 35th  year teaching in the Huron School District.  My most recent teaching assignment is 6th-8th grade Physical Education. I have been active in this role since 2000.  Some of you may remember me as an 8th grade American History teacher.  I held that position from 1987-2000.  I also coach in our school district.  I am currently coaching Girls' Basketball and also help out with the varsity track program.  I was also very lucky to be the head football and boys' basketball coach and assist in the Cross Country program with legendary coach Roger Loecker.  I have been very fortunate to work with a lot of outstanding students during my teaching and coaching career.
Tammy Barnes



 6th Grade Keyboarding, 7th Grade Writing, 
8th Grade Careers, 6th Grade STRIPES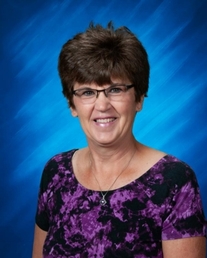 Hi, my name is Tammy Barnes. I am currently teaching 6th grade vocabulary, 7th grade writing, and 8th grade careers.  My husband John and I have 4 children and 5 grandsons.  We raised our children in Miller, SD where I taught for several years. Before teaching, I worked with Cornerstones Career Learning Center as a School to Work facilitator in the Miller school district, which gave me a great foundation for teaching my 8th grade career class. We moved to Huron 10 years ago and I feel blessed to have the opportunity to be teaching at Huron Middle School.
Julie King
6-8th Physical Education
Head Gymnastics Coach, Assistant Cross Country Coach and 7th Grade Boys Track Coach 
I currently teach 6th-8th Physical Education. I have been teaching at HMS for over 30 years!  I have had the opportunity to encourage Huron Middle School students to enjoy fitness and learn about sportsmanship. Coaching is another passion of mine.  I am the head gymnastics coach, assistant cross country coach and the 7th grade boys track coach.
Michelle Johnson
6-8th Art and Student Council Advisor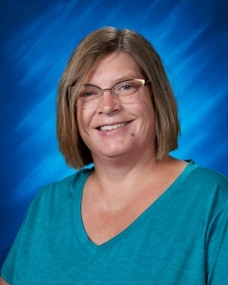 I am excited to start my 25th year as the 6th -8th grade Art teacher at HMS.  I look forward to encouraging the students to explore mediums, create projects and grow in their creativity. 
I am also the middle school Student Council Advisor and enjoy guiding students in a leadership role. 
 

Akina Decker

Social Worker

akina.decker@k12.sd.us

 

 

 

 Hello! My name is Akina Decker and I am the social worker here at Huron Middle School. My husband, Tyson, and I were married in 2015 and we have a little boy named Elliott. I grew up in McKinney, TX and moved to Huron in 2009. I graduated high school from James Valley Christian school in 2011. I received my undergraduate degree in Psychology from SDSU in 2015 and my master's degree in Social Work in 2020 from the University of North Dakota. Outside of school, I enjoy spending time with my family, photography, singing, and playing sports. I am excited for this year and look forward to getting to know all of the staff and students at HMS!

 
 

Bonnie Bartholow

Project Lead the Way

bonnie.bartholow@k12.sd.us

 

 

 

 

Hello! My name is Bonnie Bartholow and I will be entering my 22nd year in education. I was a 6th grade science and social studies teacher at the Huron Middle School before spending the last 4 years as the Instructional Coach at the Washington 4/5 Center. I will now be implementing Project Lead the Way (PLTW) to all 6th -8th grade students. This is an exciting time as PLTW is a wonderful hands-on STEM program. It will be a wonderful year of exploration into skills the students will use throughout school as well as the rest of their lives! 

 
 

Jimmie Cutshaw 

CTE

 

 

 

 

Hello. My name is Jimmie Cutshaw and I teach CTE courses for grades 6-8.