Andrew Raml
8th Grade History/Science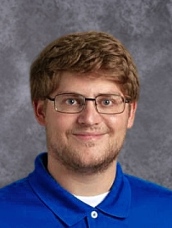 Shari Lord

8th Grade Science & History

 

Hi everyone! My name is Shari Lord. I was born and raised in Webster, SD. I earned both my Bachelor of Science in Elementary Education and my Masters in Teaching and Learning degrees from Northern State University. I am entering into my 20th year of teaching! All but three of those years have been with the Huron School District. This year, I am very excited to be changing my teaching assignment to language arts! For the last 14 years, I have enjoyed teaching 8th grade science and history. I am also the middle school yearbook advisor. My husband Rob and I have three pretty amazing kids: Emily, is a junior nursing student at DWU; Spencer, will be starting his freshman year at USD , and Madelynn, is a junior at HHS. I look forward to another amazing year at HMS! GO TIGERS!

 
 
Victoria Erwin
8th Grade Language Arts & Reading  
 
I have been with the Huron School District for nine years, teaching here for the last seven. Currently, I get the excitement of teaching our 8th grade students and guiding them through their journey in Language Arts.  I have my B.A. through Dakota Wesleyan University, and I have my Masters degree in reading instruction. 
Lisa Kissner 
8th Grade Math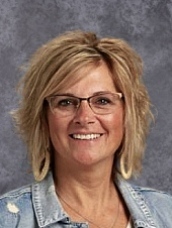 Hello and welcome to the 2020-2021 school year!  I am very excited to get back to the classroom!  I will be teaching 8th grade Math this year and math has always been my favorite subject!!  I have a B.S. from Northern State University and received my Masters from Black Hills State University.  I have three children; Caitlin is a nurse at Sanford in Sioux Falls, Tarryn is employed at the Center for Independence here in town and will be getting married in March, and T.J. who owns his own asphalt business and currently lives in Volga. 
Trisha Jons
6-8th Grade ESL

trisha.jons@k12.sd.us
My name is Trisha Jons and I will be teaching ESL Language Arts/Reading for 6th, 7th, and 8th grade this year. I graduated from Winner High School in 1997. I traveled after high school and then continued my education at Black Hills State University where I received my teaching degree. My first teaching job was teaching 6th grade in Bonesteel, SD. I moved to Huron in May of 2010 and worked at the YWCA for 2 years. I taught middle school Language Arts in Iroquois, SD for 3 years before coming to work in the Huron School District. This is my 8th year of teaching and my 3rdyear of teaching ESL in the Huron School District.
I have lived in Huron for 10 years with my four children: Isabella is a Junior in high school, Isaiah is an 8th grader and moved to Mt Vernon, SD with his dad this year for school, Elijah is a 7th grader and Harley is a 2nd grader. 
I look forward to a new school year with all of you! 
Becki Stoddard
6th- 8th Grade Math 
Hi! I am Mrs. Stoddard, I teach math and social studies at Huron Middle School.
My full name is Rebecca Ann Koch Stoddard, however I have always gone by Becki .
I have been teaching in some capacity for 36 years. I have taught several different subjects, such as physical education, science, social studies and most often math, which is my joy, and am highly qualified in all these areas.
I love teaching at Huron Middle School. We have a great team of teachers, and they help me learn something new each week. 
My future plan is to continue to teach for at least a few more years. I have always had a passion for learning and sharing that passion with my students, and peers is awesome.  I feel fortunate that my vocation has given me such joy. Hey, if you have an opportunity to come to the middle school, come see me and say "hi".
Sincerely, 
Mrs. Becki Stoddard 
Joel Bergeson
8th Grade Math and Algebra I 
Hello, I am Joel Bergeson. I teach 8th math and algebra 1 at the Huron Middle School. I earned my bachelors degree in Middle School Education from Black Hill State University and my master's degree in Education Leadership from University of Sioux Falls. This will be my 25th year in education. My wife, Deb, and I have two sons. Alex is a junior at USD, and Ryan is a freshmen at SDSU. I am excited to help my 8th graders be successful in mathematics and help them finish their journey in the middle school this year.
Ashley Armstrong
8th grade Science 
Ashley.Armstrong@k12.sd.us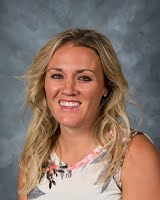 Hi! I am Ashley Armstrong and teach 8th grade science at Huron Middle School. My bachelor's degree is in health, physical education, and recreation from South Dakota State University and my master's degree is in kinesiology and health from the University of Wyoming. I am currently working on my doctoral degree in curriculum and instruction. In recent years, I have taught a combination of middle school, high school, and college courses. My husband AJ and I have four children; Kinsley - 5th, Kasen - 3rd, Kennisyn - Kindergarten, and Kutter - Kindergarten. I am excited to be a part of the middle school staff, helping students achieve their highest potential! 
Elizabeth Katz
7th/8th grade Science 
Elizabeth.katz@k12.sd.us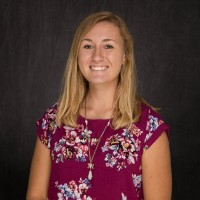 Hello! My name is Elizabeth Katz and I teach 7th and 8th grade science. I spent the last two years teaching middle school science and coaching high school volleyball in the Aberdeen School District. I am very excited to be returning home to teach and coach in Huron for the 2020-2021 school year! I have a B.S. from Northern State University and I am currently finishing my Master's degree in Administration. I look forward to speaking with you and seeing you in my classroom. Go Tigers!
Michael Scott
8th Grade SPED
Greetings everyone!  My name is Michael Scott and I was originally from Valley Springs, SD where I grew up and graduated from Brandon Valley High School.  I attended college at Augustana University and have degrees in Elementary Education and Special Education.  I spent the first 10 years of teaching and coaching football and track in Eagle Butte, SD.  I will be the 8th grade case manager and assistant varsity football coach.  My wife Lyndsay Polzin-Scott is a 5th grade teacher in Huron as well and we are excited to be here and to help the inspiring learners and athletes of this wonderful and warm community.