Andrew Raml
8th Grade History/Geography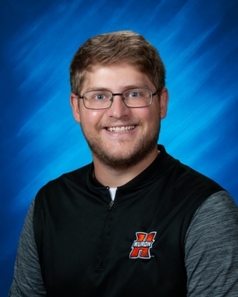 Lisa Kissner 
8th Grade Math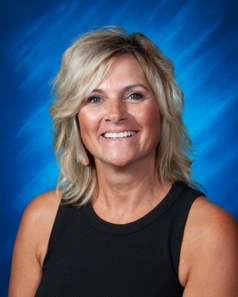 Hello and welcome to the 2021-22 school year!  I am very excited to get back to the classroom!  I will be teaching 8th grade Math this year and math has always been my favorite subject!!  I have a B.S. from Northern State University and received my Masters from Black Hills State University.  I have three children; Caitlin is a nurse at Sanford in Sioux Falls, Tarryn is employed at the Center for Independence here in town, and T.J. who owns his own asphalt business and currently lives in Volga. 
Joel Bergeson
8th Grade Math and Algebra I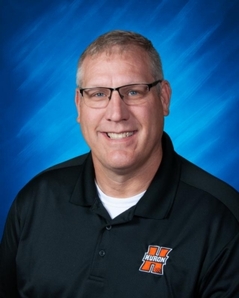 Hello, I am Joel Bergeson. I teach 8th math and algebra 1 at the Huron Middle School. I earned my bachelors degree in Middle School Education from Black Hill State University and my master's degree in Education Leadership from University of Sioux Falls. This will be my 25th year in education. My wife, Deb, and I have two sons. Alex is a junior at USD, and Ryan is a freshmen at SDSU. I am excited to help my 8th graders be successful in mathematics and help them finish their journey in the middle school this year.
Elizabeth Katz
8th grade Science 
Elizabeth.katz@k12.sd.us
Hello! My name is Elizabeth Katz and I teach 8th grade science. I have a B.S. from Northern State University and I recently finished my Master's degree in Administration. I look forward to speaking with you and seeing you in my classroom. Go Tigers!
Kelsey VanLoh
8th Grade Language Arts

Hello! My name is Kelsey Van Loh, and I am an 8th grade ELA teacher at HMS! This is my 3rdyear of teaching, and I am excited to work with a great group of kids! I graduated from South Dakota State University in December 2018, receiving a Bachelor of Science degree in Elementary Education (certified birth-8th grade), a minor in music, and a volleyball coaching endorsement. Throughout school, I was a part of the Pride of the Dakotas for six years, where I was the trumpet section leader. After graduating, I taught 6th grade and was an Assistant Volleyball Coach my first year of teaching, and taught 7th-12th ELA my second year of teaching. I currently live in Mitchell with my significant other, Kohl, and our daughter Alanna (1 year-old). We also have two female cats (Khloe and Kiara) and one female dog (Jessie). Teaching has always been my passion, and I am extremely excited to teach and learn with a great group of kids at Huron Middle School!  
Derek Schaefers
8th Grade History
Derek

.schaefers@k12.sd.us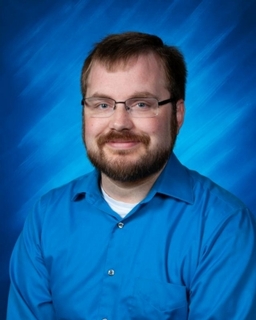 Hello, my name is Derek Schaefers and I will be beginning my 1st year teaching 8th Grade History. I have previously taught 7th grade Geography at HMS, as well as I have been a familiar face to students as a substitute teacher for many years. I received my History and Secondary Education Degree with a Minor in English from Mount Marty College and received endorsements in History and Geography. I look forward to meeting you and I'm excited for the adventures this new year will bring!