Leah Branaugh
7th Grade Math
Head Coach Boys Soccer & Assistant Coach Boys Tennis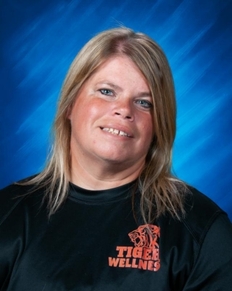 Hello, my name is Leah Branaugh. I am entering into my 10th year of teaching. I spent 3 years teaching 6th - 8th ESL Math and have been teaching 7th grade math for the past 6 years. I am originally from Yankton, SD. I graduated from USD with degrees in Elementary Education and Business Management and received my Masters degree from Northern State University. I stay busy in the fall coaching the Varsity Boys Soccer team and in the spring as the assistant Boys Tennis Coach. When I have spare time, I enjoy playing tennis, going for walks, playing golf, and spending time with my family and friends. I am looking forward to a great year at HMS! Go Tigers!
Sharon Engelhart
7th Grade Science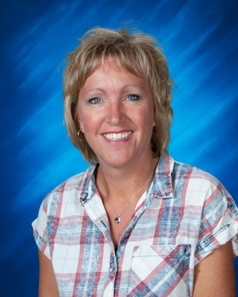 Hi, I am Sharon Engelhart. I currently teach 7th grade Science at  Huron Middle School. This is my 16th year at Huron Middle School. Prior to this, I taught 6, 7, and 8th grade Math and Science in Mobridge, SD for seven years. Before that, I spent two years in Anoka, MN teaching math and geography. In addition to my teaching duties, I have been a SIOP Coach.
As a coach, I help other teachers meet the needs of English Language Learners in their classrooms. I earned my Bachelors Degree in Elementary Education with Middle School Endorsements in Science, Math, Social Sciences, and Language Arts. I received my Master's Degree in Teaching and Learning from Northern State University in Aberdeen. 
Heidi Blue
7th Grade Science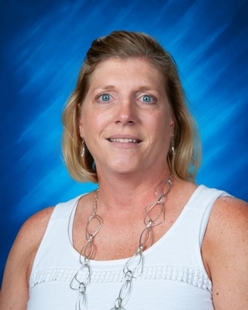 I am Heidi Blue and this will be my 9th year of teaching Science at Huron Middle School. I am an Assistant Athletic Trainer for the school district as well. I got my Bachelor's Degree from Huron University and my Master's Degree from Adams State College in Colorado. I am married and have two kids (Oliver is 9 and Harper is 7). I can't wait to have a successful year with my students!
Myranda Holtrop



7th grade Language Arts
Hello! My name is Myranda Holtrop. I am currently teaching 7th grade Language Arts/Reading.This is my 6th year of teaching with the last five years at HMS.  I'm married to my husband, Schuyler, who teaches 5th grade, and we have a son named Isaac. We enjoy spending time together  watching sports and attending athletic events--especially the Packers and USD.
Kristi Winegar
7th Language Arts
Hello! My name is Kristi Winegar and I will be entering my 16th year teaching at Huron Middle School. Before that I taught 5th and 6th grade students for five years. I earned my Bachelors in K-8 education from Northern State University and my Masters in Teaching and Learning from Southwest Minnesota State. I am married to my huaband, Jim, and we have two children, Riley who is a 9th grader and Carli who is going in to 6th grade. I am very excited to get this school year started!
Carson Britzman
7th Grade Geography
Hello, my name is Mr. Britzman. This will be my fourth year teaching, and all four have been here in Huron. I am originally from the Watertown area and attended the small school of Waverly/South Shore. I then attended and graduated from South Dakota State University with a degree in History and Secondary Education. I also coach football, middle school basketball, and a strength and conditioning coach here as well. I am grateful for the opportunity to teach here and love the community and glad to be a part of it!
Brittany McClanahan
7th Grade ELA
Brittany.McClanahan@k12.sd.us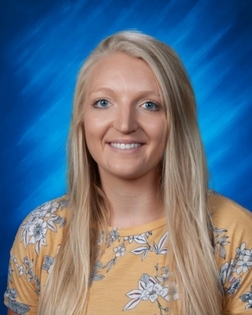 Brice Anderson
7th Grade Math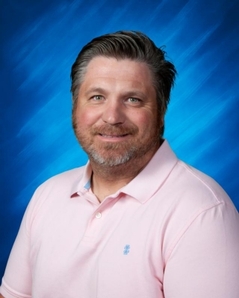 Mr. Anderson is going into his 21st year of teaching.  Originally from Carthage, SD, Mr. Anderson graduated high school from Howard High School and then played football at the University of Sioux Falls before graduating from Dakota State University.  Mr. Anderson taught 5 years in the Benson Unified School District in Benson, AZ and the spent 13 years teaching in the Washoe County School District in Reno, NV.  Mr. Anderson is in his 2nd year of teaching at the Huron Middle School and is also a High School Football and Basketball coach.  Mr. Anderson and his wife have two children and an olde English Bulldog named Dexter.
Amanda Katzenberger
Developmental Learning Classroom 6-8
Amanda.katzenberger@k12.sd.us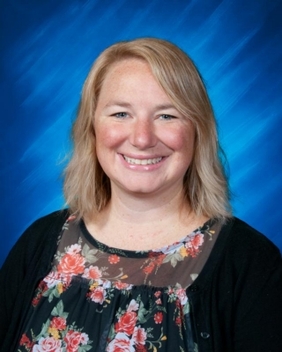 I am Amanda Katzenberger, I grew up in Rapid City South Dakota and graduated from St. Thomas More High School. I then proceeded to attend Northern State University, Go Wolves! While at Northern State University I was able to obtain my bachelors degrees in Elementary and Special Education. As I was looking for teaching positions I applied at the Huron School District in 2013 and was hired. During my time working for the Huron School District I have taught Middle School Special Education, 18-21 Transition Program and High School Resource Room. I also coach the Huron School District's Special Olympics Team. I am excited to be back at the Middle School this year teaching Special Education in the DLC Room. I look forward to meeting all of my students. Go Tigers!  
Claire Gilbert
7th Grade Math
Claire.gilbert@k12.sd.us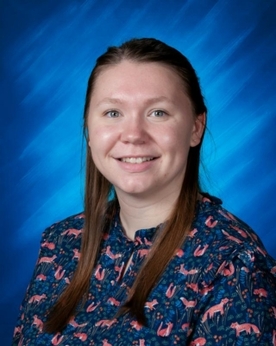 Hello! My name is Claire Gilbert. I graduated from Northern State University with a Bachelor's degree in K-8 education and a minor in psychology. In 2019, I graduated from Huron High School. Huron has been my home for the majority of my life, and I am so excited to have the opportunity to be coming back to pursue my passion of teaching. Outside of school, I like to stay busy with crafts, going outside, and making endless Pinterest boards. I am positive this year is going to be filled with many positive opportunities!
Tyler VanWyhe
7th/8th Grade ELA
Tyler.vanwyhe@k12.sd.us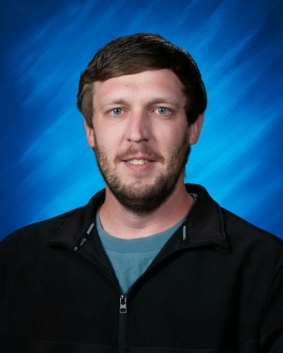 My name is Tyler VanWyhe, and I will be teaching 7th/8th grade Language Arts.  After graduating from Huron High School in 2006, I received my bachelor's degree in psychology at South Dakota State University in 2010.  I worked in the field of mental health for over nine years, and I attained a master's degree in social work from the University of South Dakota in 2020.  I decided to pursue a career in education and enjoyed working as a Para-Educator the past two years at Huron Middle School.  I am grateful and excited to begin new teaching endeavors with the Huron School District.
Cory Weeks
7th Grade Geography
Cory.weeks@k12.sd.us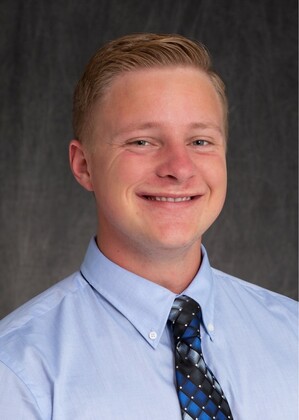 I am Cory Weeks. I graduated from Watertown in 2016 and from Northern State University in 2021. I am teaching 7th grade Geography. I am coaching football this year. I enjoy the outdoors and spending time with friends and family.
Camryn Romig
8th Grade History and 7th Grade Geography
Camryn.romig@k12.sd.us