Lisa Carr
6th Grade  Language Arts
lisa.carr@k12.sd.us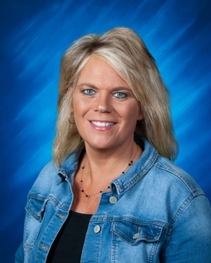 My name is Lisa Carr and I teach 6th grade Language Arts. I have been teaching for 28 years and have taught 6th and 7th grade at Huron Middle School during those years. I was born and raised in Miller, SD and graduated from Northern State University in Aberdeen with a Bachelor's degree in Elementary Education. My husband Joe is a Chiropractor at the Carr Clinic in Huron. We have 4 children. Will is in chiropractic school in Minneapolis. Sarah  teaches at the 4-5 Washington Center in Huron. Sam graduated from University of South Dakota with a Molecular Biology degree and Chloe will be an 9th grader at HHS. I enjoy attending Huron Tiger activities and teaching Middle School students.
Chris Rozell
6th Grade Math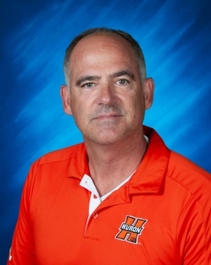 My name is Chris Rozell.  I graduated from Warner High School in 1992.  I attend Black Hills State University.  After graduation I was a teacher's aide at Deadwood Elementary for two years while coaching JV boys basketball in the Lead/Deadwood school system. In 1998, I received a job in Adrian, Minnesota to teach 2nd grade.  After 4 years I switched to 6th grade.  I spent 10 years in Adrian teaching and coaching Head Boys Basketball and Head Girls Golf.  I am currently in my 13th year in the Huron School district.  I have taught 8th grade science, 6th grade math, science, and social studies at Huron Middle School. 
Currently, I am teaching 6th grade math.  I have coached 9th grade boys basketball, assistant girls basketball, boys and girls golf in the Huron School District. My wife Heather is the principal at the Madison 2-3 Center.  I have 4 children, three girls and one boy - Reagan, Mason, Reese and Ramsey - All attend or have graduated from Huron Public Schools. I am excited to start my 25th year of teaching!
Melody Witte
6th Grade Math Teacher 



melody.witte-trowbridge@k12.sd.us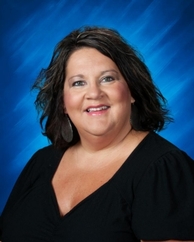 Hi!  My name is Melody Witte and I am currently one of the 6th grade math teachers at Huron Middle School.  I am starting my 27th year of teaching!  I taught for 17 years in Winner, SD teaching middle school math and computers as well as coaching middle school and high school track. The last 10 years I have enjoyed teaching at Huron Middle School!  I was born and raised in Hoven, SD; graduated from Northern State University in Aberdeen with a Bachelor's Degree in Elementary Education and Special Education.  I also hold a Master's degree in Teaching and Learning from NSU.  I have two amazing kids – Lincoln and Madison.
Gracie Jones
6th Grade Science
gracelynn.jones@k12.sd.us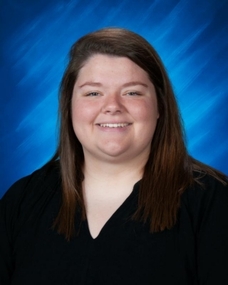 Hello! My name is Gracie Jones. I graduated high school back in 2016 and attended the University of South Dakota, where I received my degree in elementary education and special education. This year will be my third year teaching at Huron Middle School, and I am eager to get started and explore the world of science with the incoming 6th graders!
TyAnn Ulmer
6th Grade Math
tyann.ulmer

@k12.sd.us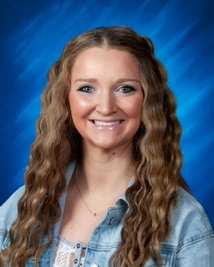 Hello! My name is TyAnn Ulmer and I am a 6th grade math teacher! This will be my third year  teaching in the middle school. I have a Bachelors degree in Graphic Design and a Masters in Business Administration. I finally went back to get my degree in Education when I received a para job within the school district. I am also the JV Volleyball coach and 9th grade Girls' Basketball coach.
Courtney Clarke
6th Grade Science
Courtney.clarke

@k12.sd.us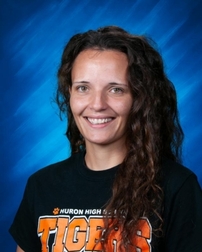 Brook Tschetter
6th Grade Science
Brook.tschetter

@k12.sd.us
Hello! My name is Brook Tschetter and I teach 6th grade Science. 
After graduating from Huron High School, I pursued a degree in Education at Northern State University. During my time as an undergraduate, I completed a few different middle school teaching experiences. These experiences offered a contrasting outlook due to them being both in and out of the classroom setting. Aside from teaching, I enjoy being outdoors, and participating in different competitive activities. 
I am excited to get this school year underway! Go Tigers!
Zach Kaderabek
6th Grade ESL
zachary.kaderabek@k12.sd.us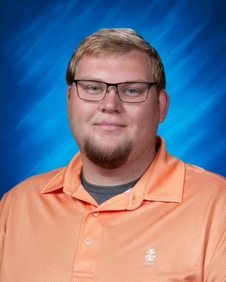 Hello! My name is Zach Kaderabek and I will be teaching 6th grade ESL Language Acquisition. I grew up in the Sioux Falls area. I attended University of Sioux Falls and graduated in the Fall of 2019. I spent the first few months subbing before the pandemic hit and then went back to work in childcare. I have a hobby of building and selling fishing poles. So at least when I'm sitting by the water's edge, not catching anything, I have a cool fishing rod to look at. 
Jim Cutshaw
6th Grade ELA and Oral Interp
James.cutshaw@k12.sd.us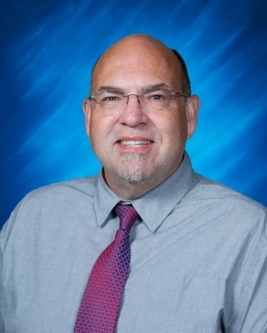 Hello, I am Jim Cutshaw, and I teach 6th grade ELA. The fall of 2022 brings me to my 27th year in education, including teaching in Lincoln, NE, and Sioux Falls.   Additionally, I have spent 17 years in school administration and professional development. My wife Debbie is an RN at HRMC, and we have three children. Jamie is finishing his senior year in computer education at DSU. Jordyn is a sophomore at SDSU studying human biology. Cameron is a junior at Huron high school. 
 I am excited to be back in the classroom, working with a great group of middle school teachers. We will start the 6th graders on a successful middle school learning journey where they will find success. Later in the school year, I look forward to working with students across the grade levels and outside of the classroom as one of the coaches for middle school oral interpretation.
Abbie Moring
6th Grade SPED
Abigail.moring@k12.sd.us