Lisa Carr
6th Grade  Language Arts
lisa.carr@k12.sd.us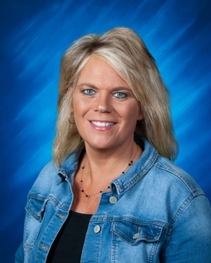 My name is Lisa Carr and I teach 6th grade Language Arts. I have been teaching for 28 years and have taught 6th and 7th grade at Huron Middle School during those years. I was born and raised in Miller, SD and graduated from Northern State University in Aberdeen with a Bachelor's degree in Elementary Education. My husband Joe is a Chiropractor at the Carr Clinic in Huron. We have 4 children. Will is in chiropractic school in Minneapolis. Sarah  teaches at the 4-5 Washington Center in Huron. Sam graduated from University of South Dakota with a Molecular Biology degree and Chloe will be an 9th grader at HHS. I enjoy attending Huron Tiger activities and teaching Middle School students.
Chris Rozell
6th Grade Math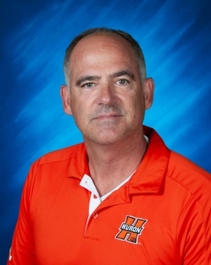 My name is Chris Rozell.  I graduated from Warner High School in 1992.  I attend Black Hills State University.  After graduation I was a teacher's aide at Deadwood Elementary for two years while coaching JV boys basketball in the Lead/Deadwood school system. In 1998, I received a job in Adrian, Minnesota to teach 2nd grade.  After 4 years I switched to 6th grade.  I spent 10 years in Adrian teaching and coaching Head Boys Basketball and Head Girls Golf.  I am currently in my 13th year in the Huron School district.  I have taught 8th grade science, 6th grade math, science, and social studies at Huron Middle School. 
Currently, I am teaching 6th grade math.  I have coached 9th grade boys basketball, assistant girls basketball, boys and girls golf in the Huron School District. My wife Heather is the principal at the Madison 2-3 Center.  I have 4 children, three girls and one boy - Reagan, Mason, Reese and Ramsey - All attend or have graduated from Huron Public Schools. I am excited to start my 25th year of teaching!
Melody Witte
6th Grade Math Teacher 



melody.witte-trowbridge@k12.sd.us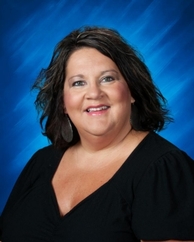 Hi!  My name is Melody Witte and I am currently one of the 6th grade math teachers at Huron Middle School.  I am starting my 27th year of teaching!  I taught for 17 years in Winner, SD teaching middle school math and computers as well as coaching middle school and high school track. The last 10 years I have enjoyed teaching at Huron Middle School!  I was born and raised in Hoven, SD; graduated from Northern State University in Aberdeen with a Bachelor's Degree in Elementary Education and Special Education.  I also hold a Master's degree in Teaching and Learning from NSU.  I have two amazing kids – Lincoln and Madison.
Gracie Jones
6th Grade Science
gracelynn.jones@k12.sd.us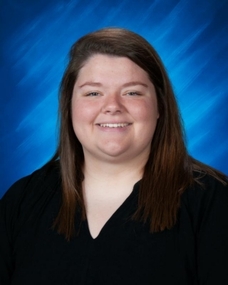 Hello! My name is Gracie Jones. I graduated high school back in 2016 and attended the University of South Dakota, where I received my degree in elementary education and special education. This year will be my third year teaching at Huron Middle School, and I am eager to get started and explore the world of science with the incoming 6th graders!
TyAnn Ulmer
6th Grade Math
tyann.ulmer

@k12.sd.us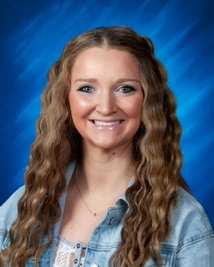 Hello! My name is TyAnn Ulmer and I am a 6th grade math teacher! This will be my third year  teaching in the middle school. I have a Bachelors degree in Graphic Design and a Masters in Business Administration. I finally went back to get my degree in Education when I received a para job within the school district. I am also the JV Volleyball coach and 9th grade Girls' Basketball coach.
Courtney Clarke
6th Grade Science
Courtney.clarke

@k12.sd.us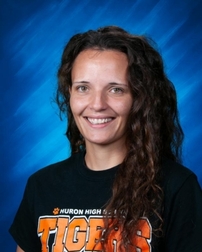 Brook Tschetter
6th Grade Science
Brook.tschetter

@k12.sd.us
Hello! My name is Brook Tschetter and I teach 6th grade Science. 
After graduating from Huron High School, I pursued a degree in Education at Northern State University. During my time as an undergraduate, I completed a few different middle school teaching experiences. These experiences offered a contrasting outlook due to them being both in and out of the classroom setting. Aside from teaching, I enjoy being outdoors, and participating in different competitive activities. 
I am excited to get this school year underway! Go Tigers!
Zach Kaderabek
6th Grade ESL
zachary.kaderabek@k12.sd.us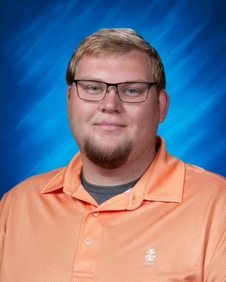 Hello! My name is Zach Kaderabek and I will be teaching 6th grade ESL Language Acquisition. I grew up in the Sioux Falls area. I attended University of Sioux Falls and graduated in the Fall of 2019. I spent the first few months subbing before the pandemic hit and then went back to work in childcare. I have a hobby of building and selling fishing poles. So at least when I'm sitting by the water's edge, not catching anything, I have a cool fishing rod to look at.